(Whoot Whoot! I usually just hate pictures of myself. Actually... you won't find pictures of me much of anywhere in my place, at least not recent ones. Anyway, sorry for the grainy touch to them. My ipod can only take pictures so well.)

Izaya: Myself
Photographer: Epic Sax Guy (aka, my little bro)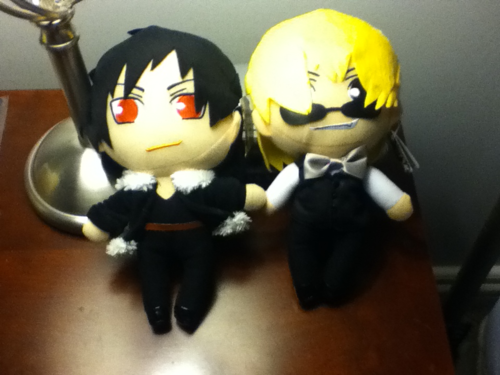 My Plushies. (Yep. Noncosplay item in the cosplay area. >w< I just love seeing this picture. Yes~ YES~!
The evil things I do in my free time...
)
Tsugaru: Myself (or an evil twin? ...nah, it was me.)
*You can actually see between this picture and the next one how well I improved at putting my Tsugaru cosplay together... or at least the wig. That took me a while to get used to putting on. Don't get me started on the obi of my yukata... >_>

Tsugaru: Myself
Photographer: Myself
Total moments Coy Fish were flashed: 4
(Edit: OH MEIN GOTT! I FOUND THE OTHER PICS I THOUGHT MY COMPUTER DELETED! -gonna just squeal in joy and post these up too- =w= )

(You mad?)
Izaya: Myself

Tsugaru: Myself
Psyche: Psyche
Photographer: Ren! (because she was awesome like that. =u=)
(SHUTOCON~! Woo~ We're bunnies. ;w; )
And those are my pictures available for show.
_________________
Tsugaru - 21 - Psychiatrist
Viveka "Avid" Ayama - 20 - Musician/Assassin?